Designed to meet the need for protection against specific risks such as: electrostatic discharges and sparks, heat and flames, in compliance with the latest safety standards EN ISO 11612:2008 and EN 1149-5:2008.
A line made with the best Merino wool and the best technologies that meet all the requirements for excellent skinwear. The yarns of the fabrics used guarantee excellent performance in terms of absorption and dispersion of sweat, with the advantage of keeping the skin always dry and at the ideal temperature. In addition, Merino wool prevents the proliferation of bacteria, fungi and microorganisms, which cause bad odors.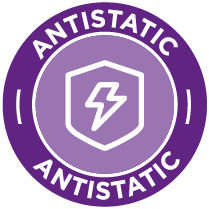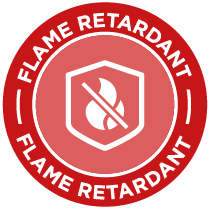 | | |
| --- | --- |
| Concept | |
| Style | |
| Intensity | |
| Range of use | -25° • 10° |
| Color | Black |
| Composition | 3% Antistatic Fiber, 48,5% Viscosa, 48,5% WO Wool Merino |
| Size | ONESIZE |
| Gender | Unisex |
Honeycomb weave and open weave inserts with high breathability to maintain the ideal internal microclimate.
CARBON NO-SHOCK
Fiber capable of dissipating electrostatic charges, eliminating the proliferation of bacteria and performing an antistress function. The capacity of carbon fiber in terms of dissipative performance is the best of all the fibers existing today and such as to make the garments comply with European standards.
WOOL
Absolutely the finest wool in the world, they are an excellent insulator from the cold, thanks to their excellent thermoregulating properties. Valid help in preventing joint pain, they absorb excess body moisture by neutralizing the harmful substances of sweat. Thanks to the softness they dampen vibrations.

UNI EN ISO 11612:2015
La norma specifica i requisiti prestazionali per capi di abbigliamento costruiti con materiali flessibili che sono progettati per proteggere il corpo del portatore, dal calore e/o dalla fiamma.
---

UNI EN 1149-5:2008
La norma specifica i requisiti del materiale da utilizzare per gli indumenti di protezione che devono dissipare le cariche elettrostatiche, per evitare scariche che possano innescare scintille.
---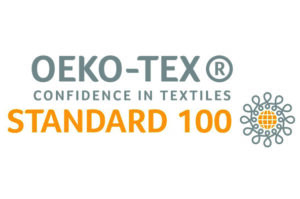 OEKO-TEX STANDARD 100
Standard unico di certificazione e controllo nel settore in tutte le fasi di lavorazione, che permette di identificare quei prodotti che non presentano alcun rischio per la salute del consumatore.
---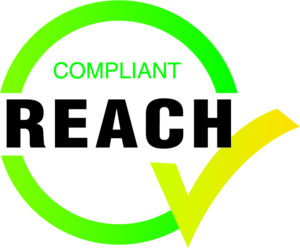 REGOLAMENTO REACH
Regolamento europeo che vieta, nei processi di tintura e finissaggio industriale tessile, l'utilizzo di sostanze chimiche dannose per la salute umana e per l'ambiente.
---
EN ISO 13688:2013
La norma disciplina i requisiti generali per ergonomia, invecchiamento, taglie e marcatura degli indumenti di protezione. I capi vengono progettati e fabbricati offrendo al portatore il massimo grado di comfort.
MARCATURA CE
Il simbolo che garantisce la conformità del capo alla direttiva europea sui DPI 89/686/CEE e alla normativa relativa ai requisiti generali degli indumenti di protezione UNI EN ISO 13688:13.
Request product information