Thermoregulating and anti-cold fabric, ideal for those who work in low-temperature environments or outdoors in winter. The use of No-Shock carbon microfiber is able to dissipate electrostatic charges, eliminate the proliferation of bacteria and perform an anti-stress function. The conductive capacity of carbon fiber, in terms of dissipative performance, is the best ever and such as to make garments made with this fiber compliant with European standards for antistatic-dissipative PPE. The hypoallergenic properties of carbon also make it wearable at first skin even by epidermally sensitive individuals.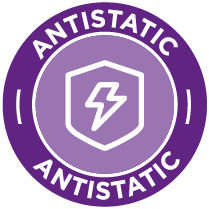 | | |
| --- | --- |
| Concept | |
| Style | |
| Intensity | |
| Range of use | -15° • 10° |
| Color | Navy |
| Composition | 4% Carbon No-Shock, 96% PP Polypropylene Hollow Section |
| Size | XS, S, M, L, XL, XXL, 3XL, 4XL |
| Gender | Man |
Mixtures of technical materials to give the fabrics particular characteristics such as: refreshing, reflective, fireproof, anti-static, antibacterial, anti-cut, flame retardant and anti-wear.
CARBON NO-SHOCK
Fiber capable of dissipating electrostatic charges, eliminating the proliferation of bacteria and performing an anti-stress function. The capacity of carbon fiber in terms of dissipative performance is the best of all the fibers existing today and such as to make the garments comply with European standards.
POLYPROPYLENE
Technically advanced, polypropylene has very high thermal capacities and thanks to its hollow fibers it has an average weight 40% lower than wool but with the same ability to maintain body heat. This translates into minimal bulk, extreme lightness of the garments and great freedom of movement.

UNI EN 1149-5:2008
La norma specifica i requisiti del materiale da utilizzare per gli indumenti di protezione che devono dissipare le cariche elettrostatiche, per evitare scariche che possano innescare scintille.
---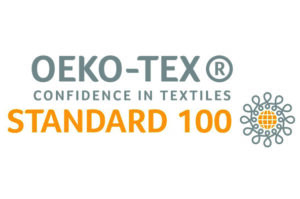 OEKO-TEX STANDARD 100
Standard unico di certificazione e controllo nel settore in tutte le fasi di lavorazione, che permette di identificare quei prodotti che non presentano alcun rischio per la salute del consumatore.
---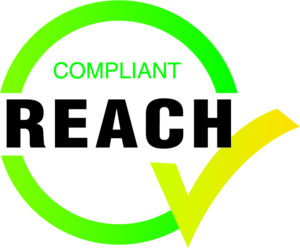 REGOLAMENTO REACH
Regolamento europeo che vieta, nei processi di tintura e finissaggio industriale tessile, l'utilizzo di sostanze chimiche dannose per la salute umana e per l'ambiente.
---
EN ISO 13688:2013
La norma disciplina i requisiti generali per ergonomia, invecchiamento, taglie e marcatura degli indumenti di protezione. I capi vengono progettati e fabbricati offrendo al portatore il massimo grado di comfort.
MARCATURA CE
Il simbolo che garantisce la conformità del capo alla direttiva europea sui DPI 89/686/CEE e alla normativa relativa ai requisiti generali degli indumenti di protezione UNI EN ISO 13688:13.
Request product information