Socks Thin low-cut 2 pairs
Tencel® is a refreshing eucalyptol fiber that regulates the absorption and release of moisture while keeping the feet pleasantly cool and dry. The technology of the border and of the zero thickness fabric guarantees fit and comfort equal to a second skin.
The price refers to a lot of two pairs of the same color selected from those shown in the gallery.
Mixtures of technical materials to give the fabrics particular characteristics such as: refreshing, reflective, fireproof, anti-static, antibacterial, anti-cut, flame retardant and anti-wear.
Honeycomb weave and open weave inserts with high breathability to maintain the ideal internal microclimate.
Differentiated structure between right and left limb on toes and "Y" structure on the heel to ensure optimal performance.
'Raw cut' technology (without seams) and elastomer inserts for an unprecedented feeling of fit.
FILOSCOZIA®
Very high quality cotton yarn, produced exclusively with noble long-linden varieties, resistant and naturally shiny. Subjected to combing, twisting, carbonation and mercerization, it strengthens its natural characteristics and acquires non-shrinkability and a better degree of absorption.
LYCRA®
Elastometric fiber with unique properties of elongation and recovery of the original shape. The exclusive characteristics allow it to be stretched up to seven times compared to the initial size, and then return perfectly to the initial state, giving the garments perfect recovery of the shape.
TENCEL®
It is the pure cellulose fiber obtained from 100% biodegradable Eucalyptus trees. It regulates the absorption and release of moisture and the fibrillar structure helps to create an optimal microclimate on the skin. Dry skin and comfort equal to a second skin.
NANOGLIDE®
Durable, highly resistant and breathable for rapid evaporation. The PTFE nano particles with which it is coated reduce friction, decreasing the rubbing on the skin which causes blisters and overheating. Protects and refreshes for the entire life of the garment.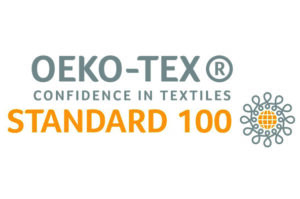 OEKO-TEX STANDARD 100
Single standard of certification and control in the sector at all stages of processing, which allows to identify those products that do not present any risk to the health of the consumer.
---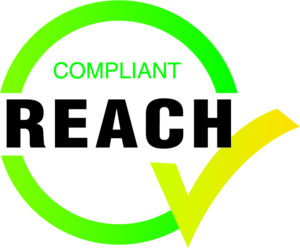 REACH REGULATION
European regulation that prohibits the use of chemicals that are harmful to human health and the environment in industrial textile dyeing and finishing processes.
---
EN ISO 13688:2013
The standard governs the general requirements for ergonomics, aging, sizing and marking of protective clothing. The garments are designed and manufactured offering the wearer the maximum degree of comfort.
CE MARKING
The symbol that guarantees the compliance of the garment with the European directive on PPE 89/686/EEC and with the legislation relating to the general requirements of protective clothing UNI EN ISO 13688:13.
Request product information