Technologically perfect socks, suitable for all work environments. The materials with which it is made generate maximum breathability, comfort and dissipation of negative electrostatic charges. Bacteriostatic tissue. The structure of the anatomically shaped protective reinforcements and the Integra-Tech technology guarantee maximum protection.
Compression medium low (mmHg 18/21)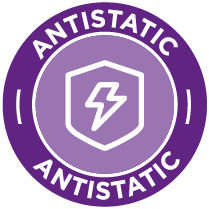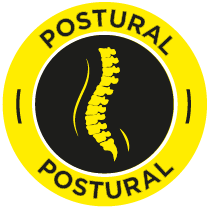 Protective/shock-absorbing cushion against rubbing and concussion of the plantar area, differentiated for right and left foot.
Anatomical reinforcement structure to protect and cushion the strain and wear suffered by the joints and lower limbs, with balance between the right and left side.
Honeycomb weave and open weave inserts with high breathability to maintain the ideal internal microclimate.
Differentiated structure between right and left limb on toes and "Y" structure on the heel to ensure optimal performance.
Graduated compression weave to promote blood circulation and elastic exoskeleton to support muscle mass for the benefit of performance.
CARBON NO-SHOCK
Fiber capable of dissipating electrostatic charges, eliminating the proliferation of bacteria and performing an anti-stress function. The capacity of carbon fiber in terms of dissipative performance is the best of all the fibers existing today and such as to make the garments comply with European standards.
LYCRA®
Elastometric fiber with unique properties of elongation and recovery of the original shape. The exclusive characteristics allow it to be stretched up to seven times compared to the initial size, and then return perfectly to the initial state, giving the garments perfect recovery of the shape.
POLYPROPYLENE DRYARN®
Technically advanced, polypropylene has very high thermal capacities and thanks to its hollow fibers it has an average weight 40% lower than wool but with the same ability to maintain body heat. This translates into minimal bulk, extreme lightness of the garments and great freedom of movement.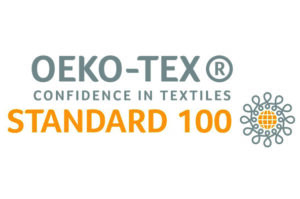 OEKO-TEX STANDARD 100
Single standard of certification and control in the sector at all stages of processing, which allows to identify those products that do not present any risk to the health of the consumer.
---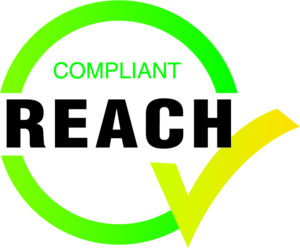 REACH REGULATION
European regulation that prohibits the use of chemicals that are harmful to human health and the environment in industrial textile dyeing and finishing processes.
---
EN ISO 13688:2013
The standard governs the general requirements for ergonomics, aging, sizing and marking of protective clothing. The garments are designed and manufactured offering the wearer the maximum degree of comfort.
CE MARKING
The symbol that guarantees the compliance of the garment with the European directive on PPE 89/686/EEC and with the legislation relating to the general requirements of protective clothing UNI EN ISO 13688:13.
Request product information