The yarn is post-consumer recycled from bottles of plastic. Sustainability that does not poison the earth, air and water. The zero thick fabric guarantees fit and absolute comfort equal to a second skin.
| | |
| --- | --- |
| Concept | |
| Intensity | |
| Range of use | 10° • 40° |
| Height | Half-Cut |
| Gr/Pa | 42 |
| Color | Anthracite, Anthracite/Royal, Army/Orange, Black, Black/Army, Black/Green Fluo, Green Fluo/Black, Navy, Navy/Orange, Orange Fluo/Royal, Yellow Fluo/Black |
| Composition | 35% PL Polyester, 5% EA Elastane, 60% PA Nylon |
| Size | 35/41, 42/47 |
| Gender | Man |
Extra-fine stitching and with SbyS electronic linking.
Anti-torsion elastic band to promote grip and stability.
Breathable and reinforced toe and heel to protect and refresh the foot and increase wear resistance.
Honeycomb weave and open weave inserts with high breathability to maintain the ideal internal microclimate.
LYCRA®
Elastomeric fiber with unique properties of elongation and recovery of the original shape. The exclusive characteristics allow it to be stretched up to seven times compared to the initial size, and then return perfectly to the initial stage, giving the garments perfect recovery of the shape.
REPETITA®
We have selected this yarn in post-consumer recycled polyester regenerated from plastic bottles. The collection of bottles reduces pollution of the soil (they do not go to landfills), air (they do not go to incinerators that disperse fine dust) and of water (they do not go to the seas).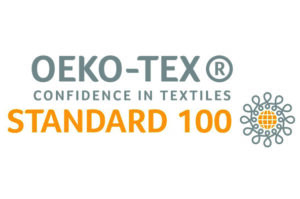 OEKO-TEX STANDARD 100
Standard unico di certificazione e controllo nel settore in tutte le fasi di lavorazione, che permette di identificare quei prodotti che non presentano alcun rischio per la salute del consumatore.
---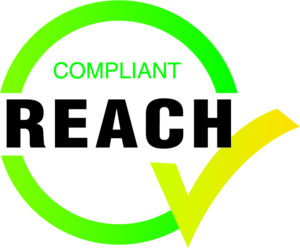 REGOLAMENTO REACH
Regolamento europeo che vieta, nei processi di tintura e finissaggio industriale tessile, l'utilizzo di sostanze chimiche dannose per la salute umana e per l'ambiente.
---
EN ISO 13688:2013
La norma disciplina i requisiti generali per ergonomia, invecchiamento, taglie e marcatura degli indumenti di protezione. I capi vengono progettati e fabbricati offrendo al portatore il massimo grado di comfort.
MARCATURA CE
Il simbolo che garantisce la conformità del capo alla direttiva europea sui DPI 89/686/CEE e alla normativa relativa ai requisiti generali degli indumenti di protezione UNI EN ISO 13688:13.
Request product information