Socks Eclipse low-cut 6 pairs
Technical and versatile shoe guards, with carbon footbed. Excellent for use in summer climates thanks to the highly breathable and bacteriostatic fabric. Perfect fit and stability thanks to the protective flange in the back and front.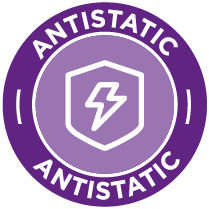 The price refers to a lot of six pairs consisting of all the colors shown.
| | |
| --- | --- |
| Concept | |
| Intensity | |
| Range of use | 15° • 35° |
| Height | Low-Cut |
| Gr/Pa | 32 |
| Color | Black/Cardio, Black/Lizard, Black/Navy, Black/Orange, Black/Silver, Black/Yellow |
| Composition | 1% Carbon No-Shock, 2% EA Elastane, 23% PA Nylon, 34% PP Polypropylene, 40% CO Cotton |
| Size | 36/39, 40/43, 44/47 |
| Gender | Man, Woman |
BIO COTTON
Natural fiber that offers a pleasant sensation of comfort thanks to the particular ability to absorb and disperse the natural perspiration of the body. The vegetable origin and the dyeing treatments in compliance with the OEKO-TEX standard make it particularly suitable even for the most delicate skins.
CARBON NO-SHOCK
Fiber capable of dissipating electrostatic charges, eliminating the proliferation of bacteria and performing an anti-stress function. The capacity of carbon fiber in terms of dissipative performance is the best of all the fibers existing today and such as to make the garments comply with European standards.
LYCRA®
Elastometric fiber with unique properties of elongation and recovery of the original shape. The exclusive characteristics allow it to be stretched up to seven times compared to the initial size, and then return perfectly to the initial state, giving the garments perfect recovery of the shape.
POLYPROPYLENE
Technically advanced, polypropylene has very high thermal capacities and thanks to its hollow fibers it has an average weight 40% lower than wool but with the same ability to maintain body heat. This translates into minimal bulk, extreme lightness of the garments and great freedom of movement.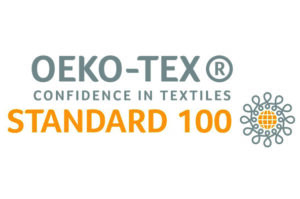 OEKO-TEX STANDARD 100
Standard unico di certificazione e controllo nel settore in tutte le fasi di lavorazione, che permette di identificare quei prodotti che non presentano alcun rischio per la salute del consumatore.
---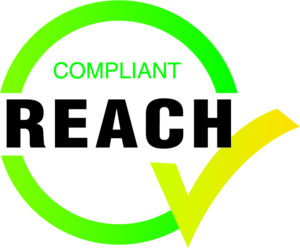 REGOLAMENTO REACH
Regolamento europeo che vieta, nei processi di tintura e finissaggio industriale tessile, l'utilizzo di sostanze chimiche dannose per la salute umana e per l'ambiente.
---
EN ISO 13688:2013
La norma disciplina i requisiti generali per ergonomia, invecchiamento, taglie e marcatura degli indumenti di protezione. I capi vengono progettati e fabbricati offrendo al portatore il massimo grado di comfort.
MARCATURA CE
Il simbolo che garantisce la conformità del capo alla direttiva europea sui DPI 89/686/CEE e alla normativa relativa ai requisiti generali degli indumenti di protezione UNI EN ISO 13688:13.
Request product information