Summer work socks: when thickness counts
How to choose summer work socks to prevent sweating and not to weigh down the foot. Read our in-depth study.
During the hot months, socks can be very annoying, weighing down the foot and cause excessive sweating that facilitates the proliferation of bacteria on the skin. Here are three variables to consider when you need to buy summer work socks and want to find a comfortable model to wear from morning to evening in the warmer months.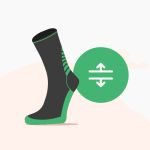 The length
If you are not obliged to wear boots or boots, in summer it is better to opt for short work socks that cover the foot, but leave the ankle free to breathe. From this point of view, low-cut work socks are ideal to protect the foot from chafing and at the same time feel a pleasant feeling of freedom, but also short-cut, with a leg that reaches just above the ankle, can be practical to use on site or in the workplace.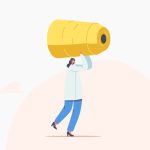 The yarn
Summer work socks yarn can make all the difference in terms of comfort and freshness. The use of high-tech yarns such as Tencel, a 100% biodegradable eucalyptus cellulose fiber, helps create a cool and dry microclimate, making your feet feel light and regulating moisture inside the shoe. In addition, the yarn is essential to obtain breathable work socks that prevent odors and prevent the proliferation of bacteria and mold in contact with the skin.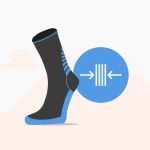 The thickness
Usually, work socks have important thicknesses to protect the foot from rubbing against the safety shoes and increase the durability of the sock itself.
When choosing a summer work stocking, however, do not be fooled by this aspect: the socks designed for workers can also be created with zero thickness, such as Worik's Thin Short-cut socks.
Using state-of-the-art yarns, such as Lycra and Nanoglide with PTFE nanoparticles, these summer work socks are highly resistant and reduce friction without requiring you to buy heavy socks even in the hottest months.
Discover for yourself the comfort, strength and freshness of Worik socks in eucalyptus fiber with zero thickness.
Go to the data sheet of Thin Short-cut work socks